How to add a video link from Youtube
There are times where you have done some research or the occasional browse on youtube for some inspirational videos and would like to share the video with other members. Here are some basic steps on how to include a video from youtube into your post on shrimpscape:
1. Firstly, determine the video in youtube you wish to share. Here is an example of an aquascape video I found: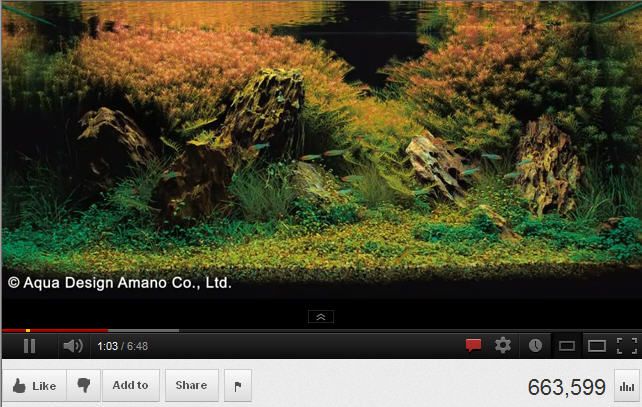 2. Click on the "share" button located just under the video screen: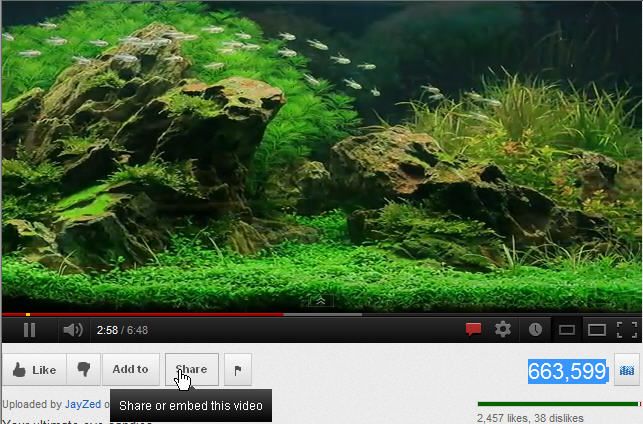 3. Copy the video code link that is highlighted (press "ctrl" + "c")
4. Paste the video code link into your post on shrimpscape:
http://youtu.be/Lsa8VhLGh2s
5. Delete everything in the link except the video code (highlighted red).
http://youtu.be/
Lsa8VhLGh2s
6. Add in the youtube prefixes by typing in (see below) or alternatively, press the "youtube" button in your new topic creation.
[youtube]
Lsa8VhLGh2s
[/youtube]
7. And this is what you will see in your post:
All video links provided in the video channel forum will be included in the shrimpscape youtube channel.